OUR LATEST NEWS

Meet The Audi A8 L Security: The Ultimate Armored Luxury Sedan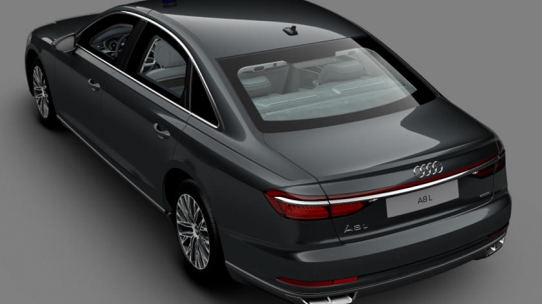 The ultimate Audi A8 has just been launched: the long-wheelbase A8 L Security. Designed for a specific - and highly valued - clientele who demand maximum protection no matter what the situation, the A8 L Security is reinforced with ultra-tough materials to withstand all manner of violent attacks. It's the kind of car that Tom Cruise could have used as he was running away from an exploding Kremlin in 2011's action film Mission: Impossible - Ghost Protocol.
The modifications made to the A8 L meet the VR9/VR10 protection classification. Which means that this special A8 can shield occupants from bullets as powerful as .50 caliber due to a polycarbonate layer used to achieve this standard of protection. That's just scratching the surface because everything - from the chassis to the electronics - has been revised to meet the stringent requirements of an armored vehicle. All told, it took 400 hours of work in a dedicated facility, where vehicles were tested with sniper rifle rounds, automatic weapon fire, and yes, grenades.
[ Read more + ]
Volvo to integrate lidar sensors into roofs in 2022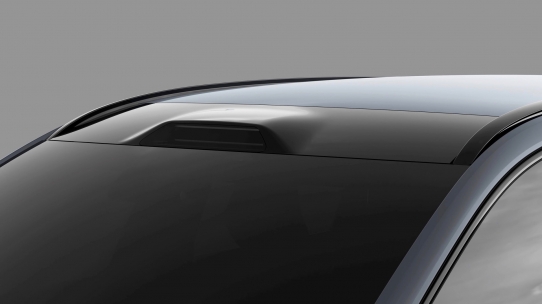 Volvo will offer roof-mounted lidar sensors in production cars beginning in 2022, the automaker said in a press release Wednesday. Volvo views this as a stepping stone to potential future self-driving cars.
The lidar sensors will be provided by luminar, the Silicon Valley firm Volvo has been funding since 2018. The two companies will work more closely together to get Luminar's sensors ready for mass production, Volvo said, adding that the automaker may increase its minority stake in Luminar.
"The partnership will deliver Volvo's first fully self-driving technology for highways and paves the way for future active safety developments," Volvo said.
Lidar, which works similar to radar but uses light instead of radio waves, is considered by most automakers and tech companies to be crucial to self-driving cars. Most prototype autonomous cars currently allowed to test on public roads use lidar in combination with radar and cameras.
[ Read more + ]
Porsche Type 992 911 Targa 4 & Targa 4S Officially Unveiled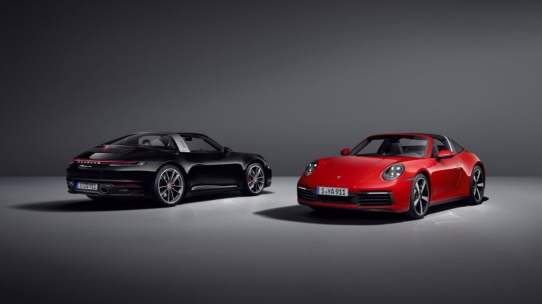 The Targa 4 and 4S both share a 3.0-liter twin-turbocharged boxer six, with the Targa 4 variant generating 380 HP. This is enough to push the car to 62 MPH in 4.2 seconds (with the optional sport chrono package).


The Targa 4S is where the dials get turned up to 11. The most powerful Targa 4S ever produced, it generates 444 HP and rockets to 62 MPH in 3.6 seconds.
Both cars come standard with an 8-speed dual-clutch manual transmission operated by paddle-shift. For the Targa 4S, an optional 7-speed manual transmission is available, with which the sport chrono package is included automatically.
[ Read more + ]
The new Mercedes-Maybach G 650 Landaulet.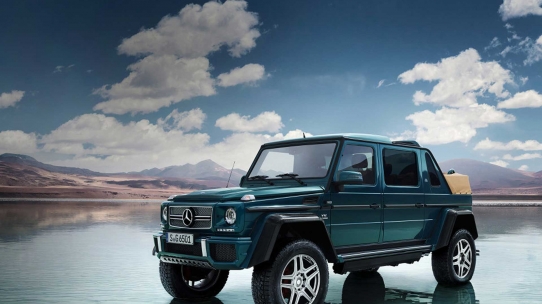 Definition of unique luxury.
The history of the G-Class is rich in superlatives and landmarks. With the new Mercedes-Maybach G 650 Landaulet, the off-road classic demonstrates that the definition of unique luxury can always be taken to a new level. Not only that: it is forever reinventing itself and providing yet more evidence of the potential that still resides in this classic all-terrain vehicle today, which has been in production since 1979.
Masterpiece of automotive engineering.
With its superlative V12 engine, portal axles, electric fabric top and exclusive equipment specification in the rear compartment, this very special all-terrain vehicle, which is limited to 99 units, meets the expectations of customers who demand the very highest standards of their vehicle. After the Mercedes-Maybach S-Class and the S 650 Cabriolet, the open-top G-Class is the first off-roader from the Mercedes-Maybach sub-brand.
S 650 Cabriolet: Fuel consumption combined: 12.0 l/100 km; combined CO₂ emissions: 272 g/km.*
The Mercedes-Maybach G 650 Landaulet is surely the most exclusive form of stylish open-top motoring. The exceptional G 650 Landaulet follows the equally spectacular variants G 63 AMG 6x6 and G 500 4x4.
G 63 AMG 6x6: Fuel consumption combined: 19,6-11,2 l/100 km; combined CO₂ emissions: 459-295 g/km.*
G 500 4x4: Fuel consumption combined: 13.8 l/100 km; combined CO₂ emissions: 323 g/km.*
Surpasses all standards.
With a length of 5,345 millimetres, a wheelbase of 3,428 millimetres, a height of 2,235 millimetres, almost half a metre of ground clearance and ample space and comfort for four passengers, the G 650 Landaulet surpasses all standards. This extrovert G-Class thus represents a unique combination of luxurious chauffeur saloon and off-roader. While the driver and front passenger are accommodated under the closed roof, the rear passengers can revel in a maximum of comfort: at the press of a button, a large folding top opens electrically to offer a view of the blue sky. The rear passengers enjoy the majestic open-air experience from their single seats. On demand, an electrically operated glass partition separates the rear compartment from the driver's section. In addition, the glass can be changed from transparent to opaque at the press of a button.

First-class rear seats.
Thanks to the 578 millimetre longer wheelbase, the passengers in the Mercedes-Maybach G 650 Landaulet benefit from extensive freedom of movement. The first-class rear seats from the S-Class significantly enhance the seating comfort and spaciousness. The active multicontour seats with ENERGIZING massage function have inflatable air chambers to provide high seating comfort and excellent lateral support. Massage programmes make for enhanced well-being – according to the principle of a relaxing hot-stone massage. To afford the rear passengers the optimum in comfort, there is a large business console with thermal cup holders between the individual seats. These allow beverages to be cooled or heated over a lengthy period of time. The controls for opening or closing the glass partition are integrated behind the cup holders.
Luxurious, exquisite character.
The luxurious, exquisite character of the Landaulet is emphasised by the high-grade designo upholstery with diamond stitching, which is in all cases two-tone and available in four trim colours. Customers can choose between three different matching colours for the fabric top as well as four designo paint finishes. Exclusive "LANDAULET" lettering is worked into the rim flanges of the ceramically polished, 22-inch 5-twin-spoke light-alloy wheels.
Electrically extending entry aids make for easier access to the vehicle. Other exclusive design features include front and rear underride guards, large wheel-arch flares in genuine carbon fibre as well as, mounted on the right at the rear, the spare wheel with integral holder for the third brake light.
Ultimate in automotive power.
As is customary with the off-road icon, the "G" is forever breaking new ground: unlike previous Landaulets, which were based on prestigious saloons, the Mercedes-Maybach G 650 Landaulet also has what it takes to deliver an unforgettable off-road experience. Familiar from the G 63 AMG6×6 and G 500 4×42, the portal axles provide ample ground clearance of 450 millimetres, allowing the open-top all-terrain vehicle to overcome even extreme obstacles in a masterly fashion. High drive comfort comes courtesy of the most powerful available engine, the Mercedes-AMGV12 biturbo, which delivers a maximum output of 463 kW (630 hp) with a peak torque of 1,000 Newton-metres.
[ Read more + ]
LAU JBEIL MOTOR SHOW 2016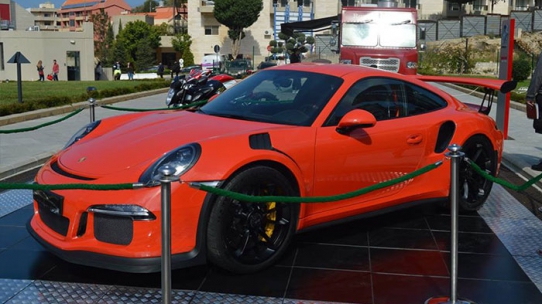 A great motor show event was hel at LAU Jbeil main campus Diiferent car companies were participating during this event. Student were engaged in a rally paper that took place in the university during the 2 days of the event. A Lot od competition were held with different prizes given by the car brand companies owners.
see you next year!
[ Read more + ]
The story behind the classic cars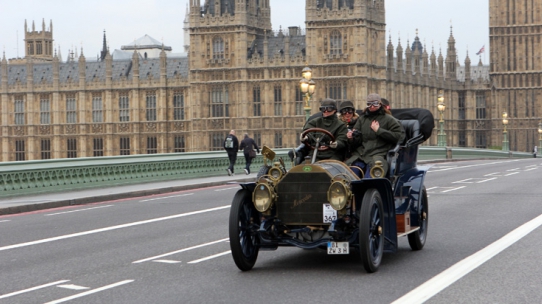 Classic cars captivate us with their beauty, rarity and engineering, with the memories they evoke, the history they capture. The articles collected here present concise, authoritative profiles of more than 400 American and import classic cars built from 1930 to 2000.
These articles also embrace great cars that hover just outside the most-exalted circles. So you'll read about the 1954 Kaiser-Darrin DKF161, 1955 Chrysler C300, 1959 Studebaker Silver Hawk, and other bona fide collectibles.
Classic cars can be modern favorites, too, and can even be cars celebrated for their quirky individuality.

That's why we've included articles on such recent gems as the 1990-2000 Acura NSX, 1987-1990 BMW M3, and 1992-1995 Ford Taurus SHO. It's also why we acknowledge such delightful eccentrics as the 1958 Edsel Pacer, 1951 Henry J DeLuxe, and 1954 -1956 Nash Metropolitan.
[ Read more + ]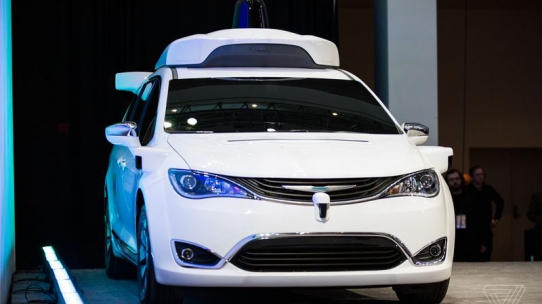 Waymo, the self-driving car startup spun-off from Google late last year, will be deploying its fleet of self-driving Chrysler Pacifica minivans onto public roads for the first time later this month, the company announced at the North American International Auto Show today.
The minivans will be hitting the roads in Mountain View, California and Phoenix, Arizona, where the company's self-driving Lexus SUVs have already driven thousands of miles over the past few years. Also today, Waymo gave the public its first look at the self-driving Pacificas, which have been under wraps since the deal between Google and Fiat Chrysler was first announced back in May 2016.
But here's the thing about these minivans. Waymo says that for the first time, its producing all the technology that enables its cars to completely drive themselves in-house. That means for the first time, the Google spin-off is building all its own cameras, sensors, and mapping technology, rather than purchasing parts off the shelf as it had done in the past.
This allows the company to exert more control over its self-driving hardware, as well as bring the cost down to ridiculously cheap levels. In a speech in Detroit, Waymo CEO John Krafcik said that by building its own LIDAR sensors, for example, the company was shaving 90 percent off its costs. That means sensors that Google purchased for $75,000 back in 2009 now only cost $7,500 for Waymo to build itself.
[ Read more + ]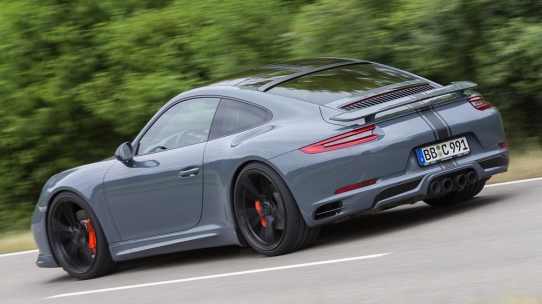 Today, Porsche is also exclusive with its entire new model fleet which still fascinates us with their latest technology and mechanics. And the Panamera Turbo in its latest iteration is the living proof that the legend will live on.
Porsche also builds the ideal models for the perfect tuning customizations, and we have seen hundreds of models receiving their make-overs, depending on the way they look and sound; and recently, the topper Porsche 911 Carrera S has also received what it deserved: a proper bespoke exhaust system for a blasting engine growl.

But the Porsche is first standing out from the crowd with the Techart`s Mk II aero kit, consisting of custom front and rear spoilers, side sills, grilles inserts, rear diffuser, adding improved mechanics, like new suspension system and brakes. All items are complemented with the one-off alloy wheels.

The cabin is also finely revised with sporty elements, like bespoke steering wheel, sports seats, aluminum pedals and so on. However, the car`s main highlight is found at the rear end.

The rear end is also standing out from the crowd with an exhaust system with four tailpipes, that increases the car`s engine soundtrack and adds some extra power. We are looking at an overall of 480 horsepower.

In the stock form, the 2016 Porsche 911 Carrera S comes with a 3.0-liter twin-turbo engine, developing 420 horsepower and 500 Nm of torque, delivered between 1,700 rpm – 5,000 rpm. It is hooked to a six-speed manual or a PDK transmission, allowing a sprint from 0 to 100 km/h in 4.3 seconds with the manual, and 4.1 seconds with the PDK.

[ Read more + ]