ABOUT US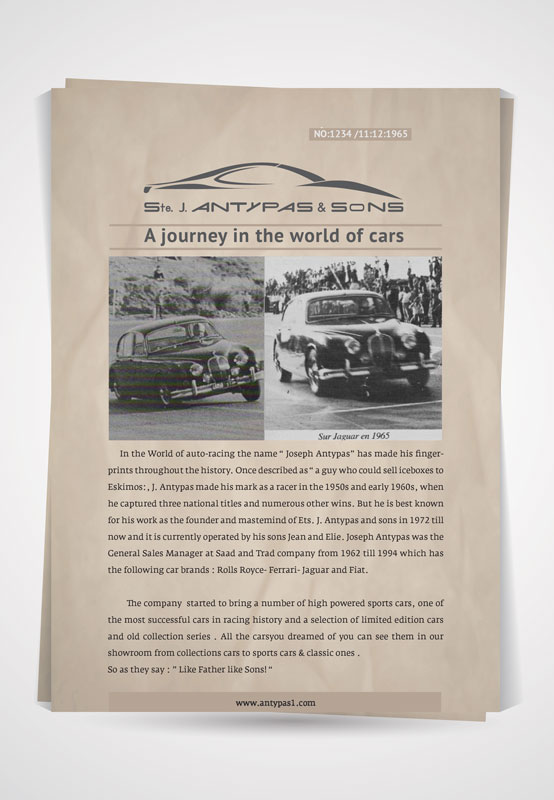 OUR NEVER ENDING STORY

In the World of auto-racing the name "'Joseph Antypas" has made his fingerprints throughout the history.Once described as " a guy who could sell iceboxes to Eskimos, J. Antypas made his mark as a racer in the 1950`s and early 1960`s, when he captured three national titles and numerous other wins.But he is the best known for his work as the founder and mastimendof Ets. J. Antypas and sons in 1972 till now and it is currently operated by his sons Jean and Elie. Joseph Antypas was the general sales manager as saad and trad company from 1962 till 1994 which has the following car brands: Rolls Royce - Ferrari - Jaguar and Fiat.

The company starts to bring a number of high powered sports cars, one of the most successful cars in racing history and selection of limited edition cars and old collection series. All the cars you dreamed of you can see them in our showroom from collections cars to sport cars & classic one.

So as they say : " Like Father Like Sons ! "